Facebook Streams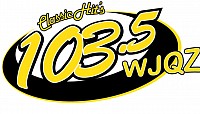 In the event that you are not near your radio or out of our listening area, some of our special events broadcasts on Classic Hits/Oldies Radio WJQZ 103.5FM will be streamed at our FaceBook site.
Upcoming broadcasts that will be streamed are:
Recent broadcasts are available on our Facebook site.
GO TO OUR LINKS PAGE AT THE BOTTOM OF THIS WEB SITE.